ABOUT THE AUTHOR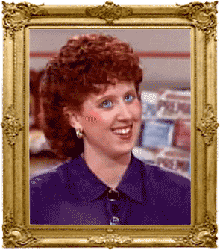 Minni Cromwell
| | |
| --- | --- |
| O | obstacle |
| P | pinpoint |
| T | transition |
| I | implications |
| M | motivate |
| I | interrogate |
| S | succeed |
| M | manage! |
---
Minni Cromwell is the author of over 20 pamphlets, articles and books, including '12 steps to business' and 'the chronic fatigue cheerleader'. She is the inventor of OPTIMISM theory; 8 simple steps to follow to guarentee success in life, love and business.
---
Having travelled widely from her homeland of England, she now resides in Australia, and works as a life-coach, teaching her OPTIMISM theory to others.
Management for women business leaders
More women than ever are opting for the office over motherhood, but how can you get ahead in the cutthroat world of Business Management?

Many of my clients are women in business leadership roles, who are angling for the big Business Management promotion.


My life before and after the disaster
Before the 1966 nuclear accident, I was a university student at Godfrensdale College in Luzakin, Switzerland's famous city by the lake. I was studying law and economics, and was also a part-time cheerleader for the university's soccerball team; the Goodfreind Aquasplashes. I was the top cheerleader in the group, bring able to do an upside-down arial split over a 365 diagonal rotation. I was (and still am!) also an amazing singer, even once sining the national anthen (blue lake, green grass, strong heart) to the stadium, to rousing applause.
Then the accident happened, and Luzakin was hit hard, experiencing heavy losses of power and life. For me during this time, due to my dorm having no heating due to the loss of power, I became very ill with the flu, which gradually progressed to pneumonia.